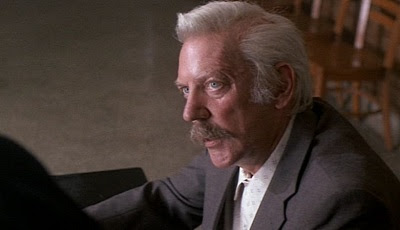 This is a local re-post of my monthly essay for the Lowy Institute for September.
In brief, I argue that Trump crossed a rubicon in August. He is now clearly unfit to be president. His behavior in August was so unhinged and inappropriate, that a 25th Amendment removal is now warranted. A white collar professional in any similar position of institutional authority – at a bank, school, hospital, military or government agency, etc. – would be removed for Trump's August meltdown. So should Trump.
This will not happen of course. Republicans in Trump's cabinet and in Congress clearly know he is unfit. Leaks like Rex Tillerson's "he's a f* moron" are common. But Trump voters' bond to Trump is akin to a personality cult and they actually seem to approve of the chaos he has unleashed. So Washington Republicans won't act. But still it is worth noting that they should. And why Trump voters have endorsed 'burn it all' is just beyond me. An ideological preference for Trump – however toxic and racist – is at least understandable. But what is the value is simply wrecking American governance?
So not only should the president probably be impeached for the obstruction findings of the Mueller Report, he should also be removed via the 25th Amendment for psychological unfitness. Never thought I'd that sentence. Wow.
The full essay follows the jump.