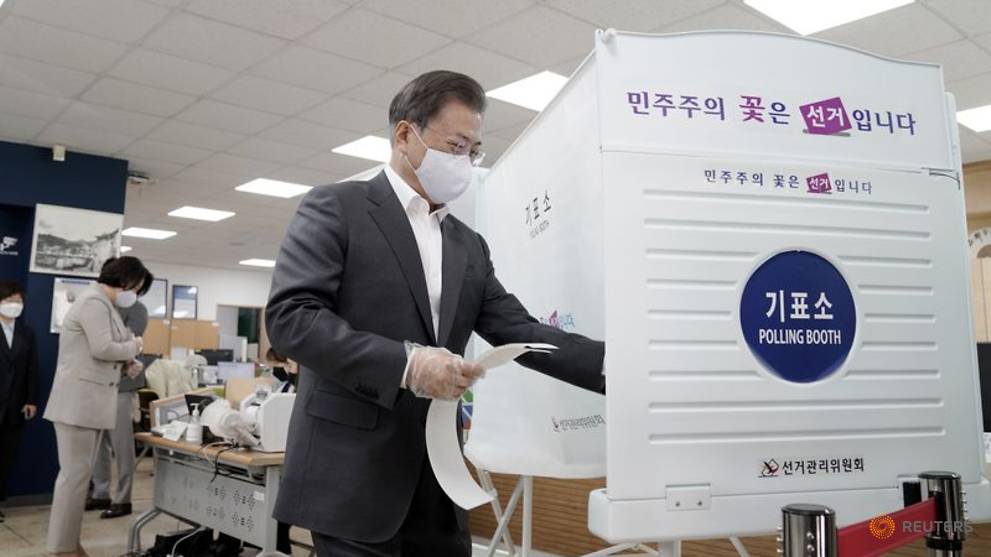 This is a re-post of an essay I wrote for the Lowy Institute a few days ago about the recent South Korean legislative election.
This was written before the vote, so it is not a commentary on the results. My concern here instead was to illustrate that democracies can in fact run elections during this pandemic without some Wisconsin-style choice of vote-and-risk-corona or stay-home-and-forego-your-franchise. That was absurd, and the GOP's disturbing willingness to make voting hard during a pandemic is an embarrassment bordering on authoritarianism. Here are some pics from when my wife went to vote; you can see that it was not some kind of death-trap.
For my thoughts on the results, try this and this. Basically, the right got buried and really needs to figure out what it stand for going forward besides anti-communism. Also, I am uncomfortable that this is yet another missed opportunity for a national referendum on President Moon Jae-In's outreach to North Korea. Obviously, corona was unanticipated, but it pushed off the agenda the most important, revolutionary policy of the Moon government. That is unfortunate.
The full essay follows the jump: