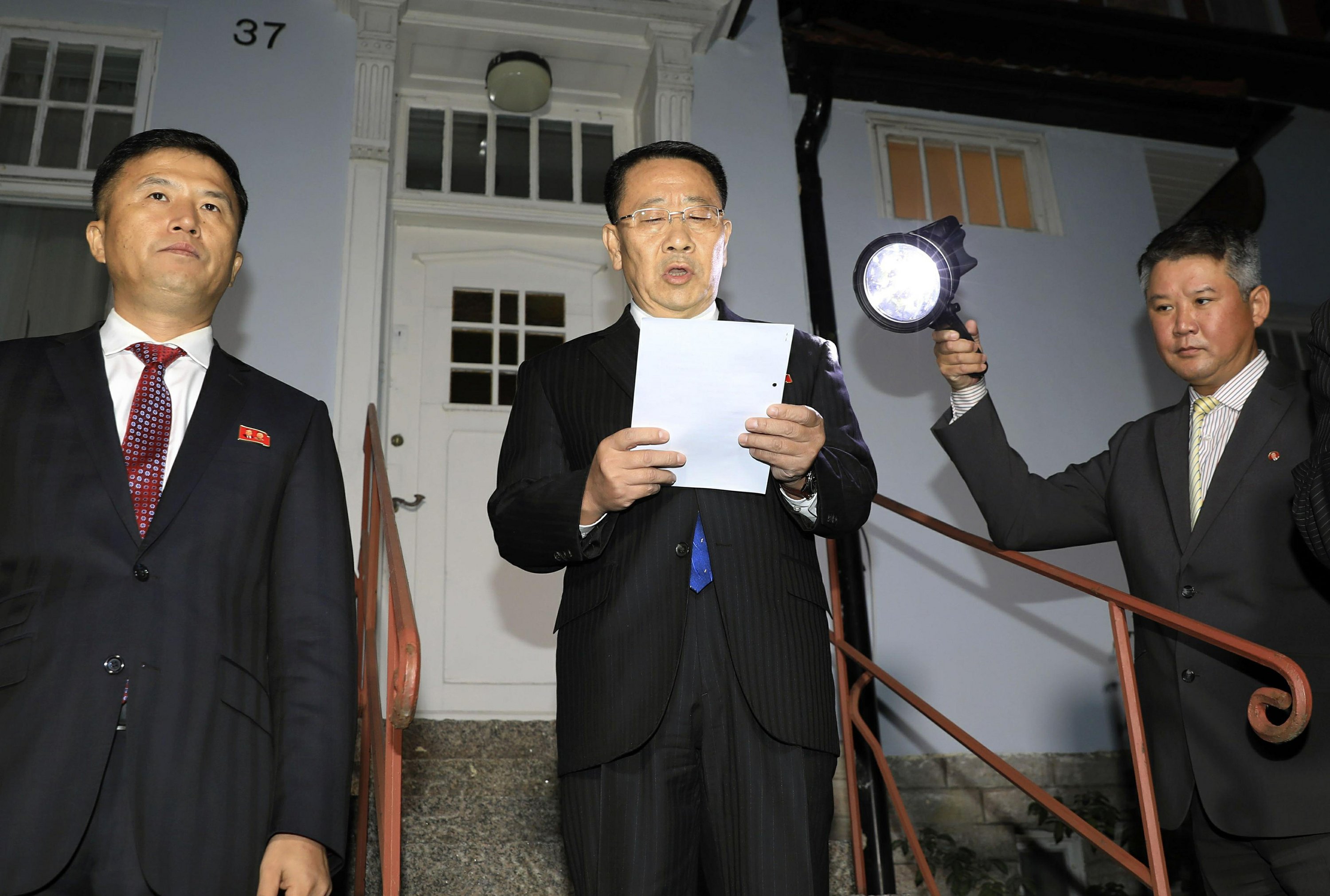 This is re-post of an essay I wrote for The National Interest a few weeks ago. The argument is one I have made repeatedly – that big-bang, all-or-nothing deals with North Korea are unlikely – because of low trust on both sides – and they represent far too large a leap to take given North Korean cheating in the past. We should scale back our efforts to smaller, cumulative steps which are actually doable. Think where would be now if we had done this for the last 18 months instead of gambling again and again on a huge breakthrough while not making any actual progress.
The problem is that the US and South Korean presidents both want a big-bang deal for domestic political reasons unrelated to the substance of denuclearization talks with the North. Trump wants a Nobel Peace Prize to stave off impeachment and get himself re-elected. He will sign anything because he doesn't actually care about the deal's contents. Also, and perhaps as important, Trump is lazy. He doesn't want to negotiate in depth and detail with NK because he doesn't know enough to do that and doesn't want to learn.
SK President Moon wants a big-bang deal because he has pinned his whole presidency to détente with North Korea. All his domestic policies are contentious and are being overwhelmed by the North Korea issue which is absorbing all Moon's time and energy. NK has a way of overwhelming SK presidents' time in office, and Moon has worsened that normal time-suck by jumping in with both feet (and getting nothing).
In short, the North won't go for a big, one-shot deal just because Moon and Trump are desperate at home. If we really want progress, we need to start with small, manageable, transparent swaps. These should involve a limited series of steps on both sides over a limited period of time. This would make post-hoc evaluation easier: after such a swap, we could do an after-action analysis and decide what the next swap should be. With each step, we could enlarge cooperation, building organically and credibly on previous steps. Needless to say, this will take a long time. But it is far more likely to actually work than hoping that NK will suddenly – after 50 years developing nukes – agree to trade them away. They won't. That should be pretty obvious at this point.
The full essay follows the jump: